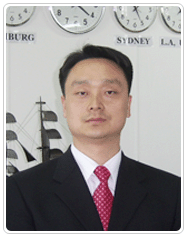 C.E.O James Doh
The CEO of Master Shipping & Air Inc. is James Doh, who sets a main goal of satisfying valued
customers' demands with his valuable hands-on experiences ranging from logistics management to
International freight service.
Prior to establishing Master Shipping & Air Inc on 1st February 2006, James Doh has been involved in
all aspects of transportation, customs brokerage, and trading over 20 years.
With the background of international freight and local transportation in his career, he can bring your
cargo everywhere you want to ship to not only overseas but also locally with highly smooth flow.
In addition to it, as a consultant, he can advise you through the knowledge he built up working for
multinational trading corps over 7 years
He can promise to give you the best service you can never imagine.